A Female Condition Ideally Suited for an Integrative Medicine Approach

PCOS is an incredibly common female endocrine disorder that typically consists of acne, hirsutism (hair where you don't want it!), absent periods, weight gain, and connections to infertility. The symptoms can vary widely depending on the individual and their environment. As such, it demands highly individualized care and is therefore uniquely suited for an Integrative Medicine approach.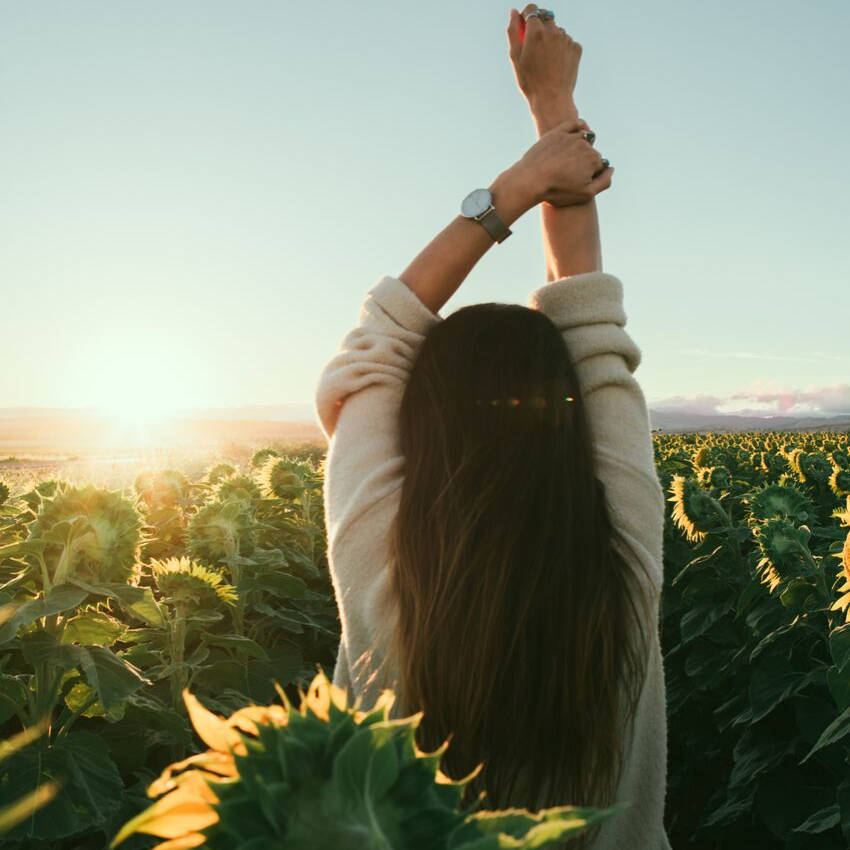 The Conventional Approach: Build a Dam to Contain the Symptoms

PCOS can be overlooked in routine care because your case may not be "significant enough," and/or not resulting in more "notable problems," like infertility. Of course, you would be right to feel that the impacts are in fact "significant" and the problems "notable" to you! So, frustratingly, a typical treatment might be to not treat at all. Other treatments may include oral contraceptives, insulin-sensitizing medications like Metformin, and medications that attempt to decrease androgen hormones, like Spironolactone. The philosophy of the traditional approach is essentially to create a dam to prevent symptoms from overflowing.

How PCOS is treated at DCIM

Integrative Medicine hopes to encourage the body to re-balance and return to homeostasis. While we also honor the role of blood sugar and androgen hormones, we approach the treatment from the philosophy of trying to reverse the physiology that has started and to do so with the least invasive options available.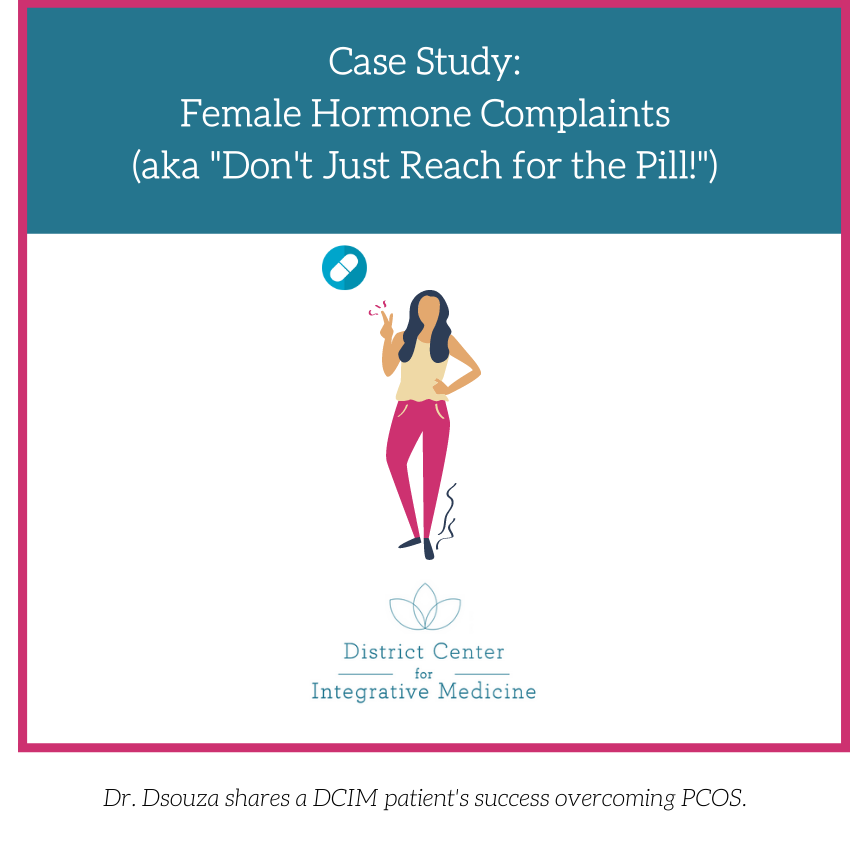 As always, optimizing the type of food you are eating and the type of exercise you are choosing are steps 1 and 2. Beyond that, we utilize hormone tests that allow us to see exactly where in your cycle and how advanced the hormonal imbalances are. Additional comprehensive blood sugar testing may suggest appropriate supplements, evidenced-based botanicals, and potentially bio-identical hormone supports to improve your body's natural mechanisms. Given the heterogeneity of PCOS, we may choose to do further advanced diagnostic testing, based on your individual needs. Lastly, we honor the utility of practices like acupuncture that have been shown to improve ovulation in patients with PCOS.
Is Our Approach Right for You?

How we approach your health has to make sense to you.  Have you achieved the outcome you wish from conventional approaches? Do you desire to approach with more natural options? Does the philosophy of returning your body to balance resonate with you?  DCIM can help.
© DCIM